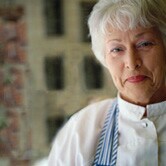 TUESDAY, Sept. 29, 2015 (HealthDay News) — Extra calcium may not protect your aging bones after all.
New Zealand researchers who analyzed more than 100 previous investigations say guidelines advising seniors to consume at least 1,000 to 1,200 milligrams of calcium a day are misplaced.
No proof was found that boosting calcium intake beyond normal dietary levels strengthens older bones or prevents fractures, said researcher Dr. Mark Bolland.
"We've gathered all the clinical studies of calcium supplements and dietary calcium intake for both bone density and fractures," said Bolland, an associate professor in the department of medicine at the University of Auckland.
"Taken together, we think this is the strongest possible evidence that taking calcium supplements will not be beneficial unless there are clear medical reasons that a calcium supplement is needed," he said.
Moreover, excess calcium supplementation can be harmful, he and other experts said.
Bolland said the findings probably will surprise clinicians and patients, "because they have received very strong messages for many years about the importance of calcium for bone health in guidelines for osteoporosis management and by osteoporosis advocacy groups."
Osteoporosis causes bones to become weak and porous with age, so that even mild stress can lead to fractures.
Bolland led one study review, and was a member of the second study review. The findings appear in the Sept. 30 issue of BMJ.
One review focused on two dietary studies that compared how patients over 50 years of age fared when instructed to consume higher versus lower levels of calcium. The research team also looked at 44 studies that explored how long-held calcium, milk, dairy and/or supplement routines affected fracture risk. Another 26 studies examining the impact of calcium supplements were also analyzed.
The conclusion: None of the research provided any evidence that calcium intake is associated with fracture risk.
The second review focused on 59 studies that looked at the effect of calcium from either food or supplements on bone mineral density in patients over 50.
In that study, boosting calcium intake in whatever form was associated with a small uptick in bone mineral density, but investigators concluded that the 1 to 2 percent increase detected had no meaningful impact on fracture risk.
Clinical trials have shown that calcium supplements often cause minor gastrointestinal side effects such as constipation, Bolland said. "They also cause a small increased risk of kidney stones, heart attacks, high calcium levels and hospitalization with acute gastrointestinal symptoms," he said.
"The small risk of these important adverse effects, together with the moderate risk of minor side effects such as constipation, outweighs any benefits of calcium supplements on fracture," he said.
Duffy MacKay is senior vice president of scientific and regulatory affairs for the Council for Responsible Nutrition, which represents supplement manufacturers. He disagreed with Bolland's conclusions, and countered that scientific evidence does show that calcium reduces fracture risk.
"The degree of benefit varies from study to study," he said. "However, the largest benefit is generally found in those who take their calcium supplements throughout the entirety of a study. Other important factors that influence the benefit of calcium supplementation include giving calcium supplements with other important bone nutrients including vitamin D and vitamin K."
MacKay added that government data shows that Americans don't get enough calcium from diet alone, and said supplements can fill those gaps.
Dr. Karl Michaelsson, author of an accompanying journal editorial, said the review findings are clear: More is not necessarily better.
Too much calcium and/or vitamin D, which is usually recommended with calcium, can lead to "more hip fractures and an increase in the risk of cardiovascular disease," said Michaelsson, a professor in the department of surgical sciences at Uppsala University in Sweden.
For clinicians and researchers, he offered this advice: "Move the focus from a general recommendation to increase intakes of both calcium and vitamin D to very high levels to instead define a valid insufficiency level for calcium intake and to better determine a low vitamin D status."
More information
There's more on calcium and bone health at the National Osteoporosis Foundation.
Copyright © 2023 HealthDay. All rights reserved.