Prostate Biopsies May Cause Unnecessary Worry for Many Men, Study Finds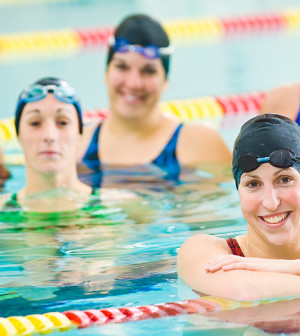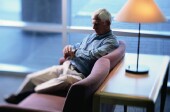 THURSDAY, Oct. 24Men who undergo a biopsy that rules out prostate cancer might still experience severe anxiety because the procedure can result in pain or bleeding, researchers have found.
The findings add to growing criticism of prostate cancer screening using the prostate-specific antigen (PSA) test. Critics say the test is unnecessary and potentially harmful, given that many men with the cancer will have a slow-growing form of the disease that may never prove fatal.
The results of a PSA test often are followed by biopsy. In the new study, even those men who received a negative biopsy report often felt alarm or worry due to pain at the incision site or blood in their urine, stool or ejaculate, the British researchers reported in the Journal of Clinical Oncology.
Dr. Durado Brooks, director of prostate and colorectal cancers for the American Cancer Society, said the research highlights important issues.
"This does give one more reason why doctors should be upfront with their patients talking about the whole process of prostate cancer detection," Brooks said. "If they choose to undergo a PSA test and it comes back high, they will have to have a biopsy. They may have a number of negative consequences from the biopsy even if they don't have a cancer diagnosis. This is a conversation that should take place before the first PSA level is drawn."
Prostate cancer is the most commonly diagnosed cancer in the United States, and its incidence has risen rapidly following the introduction of PSA blood tests, the researchers said in background information.
The influential U.S. Preventive Services Task Force, however, recently recommended against PSA screening for men at average risk for prostate cancer, concluding that it has little to no effect on prostate cancer deaths but can cause great emotional and physical harm to men who undergo treatment due to their test results.
"We think that men should have as much information as possible about the possible consequences of having a PSA test before they decide to take the test," said study co-author Jenny Donovan, a professor of social medicine at the University of Bristol.
"Most men having a PSA test will hope that it is negative, but it is important that they know that if the PSA is raised, they will be advised to have a prostate biopsy," Donovan said. "The biopsy process is uncomfortable for most, and for some will be painful and lead to symptoms including bleeding and infection, and, if the symptoms are severe, will lead to anxiety."
The study tracked more than 1,100 British men who underwent a biopsy for prostate cancer. They returned questionnaires assessing their anxiety and depression at the time of their biopsy, and at seven days and 35 days following the procedure.
Men who reported biopsy symptoms as a moderate or major problem a week after the procedure had markedly higher levels of anxiety than those reporting biopsy symptoms as a slight problem or no problem at all, the researchers said.
For example, 10 percent of men who had blood in their ejaculate and considered it a serious problem experienced heightened anxiety, compared with about 3 percent who had the same symptom but did not consider it much of a problem.
This anxiety decreased over time, however. By 35 days after the biopsy, the proportion of men with troubling biopsy-related symptoms remained about the same, but they reported considerably reduced levels of anxiety.
These results should give doctors pause before recommending a PSA test to a patient, or ordering one on their behalf, cancer experts said.
"One of the major debates in American health right now is whether men should be screened for prostate cancer, because screening can lead to unnecessary biopsies," said Dr. Charles Ryan, a genitourinary cancer specialist with the University of California, San Francisco. "This article should be read by both urologists and primary-care physicians who should weigh this in their decision-making related to prostate cancer screening."
Despite current guidelines, however, many U.S. physicians still routinely order PSA tests for patients. For example, a study in the Oct. 16 issue of the Journal of the American Medical Association found that doctors surveyed in the study ordered PSA tests for 40 percent of their male patients older than 75 — even though no major medical group recommends prostate screening for that age group.
Brooks, of the American Cancer Society, said that in the past, doctors have tended to automatically order a PSA screening whenever blood work is performed on a man, often without even discussing with the patient what might happen if the test comes back abnormal.
"It does them a real disservice if you haven't had a discussion with them about whether they want to head down that particular path," he said.
More information
For more information on prostate cancer, visit the U.S. National Cancer Institute.
Source: HealthDay
​​