CDC Spends $2.7 Million on Ebola Hospital Kits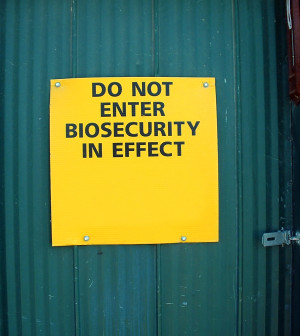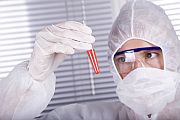 About $2.7 million in personal protective gear has been ordered for health care workers at U.S. hospitals treating Ebola patients, the federal Centers for Disease Control and Prevention said Friday.
The Ebola-specific protective equipment is being sorted into 50 kits that can be rapidly delivered to hospitals. Each kit contains enough gear to enable medical teams to care for one Ebola patient for up to five days, the agency said.
The supplies in the kits comply with recommendations for caring for Ebola patients issued by the CDC in October. The equipment includes: face shields and hoods; boot covers; gloves; impermeable gowns, coveralls and aprons; N95 respirators, which are considered highly effective filters; powered-air purifying respirator systems; and disinfecting wipes.
"We are making certain to not disrupt the orders submitted by states and hospitals, but we are building our stocks so that we can assist when needed. Some of these products are not normally used by hospitals for regular patient care," Greg Burel, director of the CDC's division of strategic national stockpile, said in an agency news release.
If certain items are unavailable, the CDC guidelines outline alternatives that can be used.
Only one Ebola patient is currently being treated in the United States. Dr. Craig Spencer, a patient at Bellevue Hospital in New York City, contracted the hemorrhagic disease while working in West Africa, the epicenter of the Ebola outbreak.
After the CDC issued its guidelines in October, demand for the equipment surged, the news release noted. Across the country, availability of the gear varies by region, product type and model, requested amounts, and the manufacturer and distributor.
Hospitals that require the protective equipment kits from the CDC need to coordinate their requests with their state public health departments.
More information
The U.S. Centers for Disease Control and Prevention has more about Ebola.
Source: HealthDay
​​