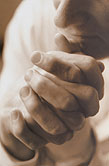 WEDNESDAY, Sept. 23, 2015 (HealthDay News) — Tapping your foot, drumming your fingers, shifting in your office chair — many people fidget at some point in their day.
And now a new study suggests that fidgeting might actually be healthy for you.
The new British research looked at the issue of long hours spent sitting, which prior studies have found to be bad for people's health.
This study involved more than 14,000 British women aged 35 to 69.
As expected, women who did a lot of sitting and were only "slightly" fidgety had a higher risk of premature death than women who were more physically active and didn't sit as much.
However, women who did a lot of sitting but were either moderately or very fidgety had a risk of early death that was similar to that of more active women, the researchers found.
The study can't prove that the energy burn from fidgeting was directly responsible for the benefit, and "further research is needed," said study co-lead author Janet Cade, a professor in the School of Food Science and Nutrition at the University of Leeds.
However, co-author Gareth Hagger-Johnson, of University College London, said the findings are intriguing.
"Our results support the suggestion that it's best to avoid sitting still for long periods of time, and even fidgeting may offer enough of a break to make a difference," Hagger-Johnson said in a news release from the University of Leeds.
He and Cade noted that even adults who get recommended amounts of exercise can spend up to 15 hours a day sitting down.
And while prior studies have shown that taking breaks from sitting can reduce health risks, this is the first research to show that fidgeting while sitting may also have benefits, the researchers said.
More information
The American Academy of Family Physicians has more about the health dangers of too much sitting.
Copyright © 2023 HealthDay. All rights reserved.