Health Highlights: Aug. 26, 2014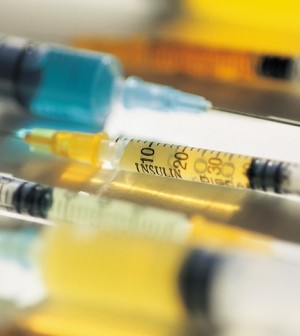 Here are some of the latest health and medical news developments, compiled by the editors of HealthDay:
Ebola has 'Upper Hand' in Outbreak: CDC Director
While officials and health experts have the means to prevent Ebola from spreading, the deadly virus currently has the "upper hand" in an outbreak that has killed more than 1,400 people in West Africa, according to the director of the U.S. Centers for Disease Control and Prevention.
Dr. Thomas Frieden made the comments Monday during a visit this week to Guinea, Liberia, and Sierra Leone, the three countries hardest hit by the Ebola outbreak, the Associated Press reported.
"Lots of hard work is happening, lots of good things are happening," Frieden said during a meeting in Liberia. "But the virus still has the upper hand."
The outbreak in West Africa is the largest ever. The health care systems in the three countries have been overwhelmed and the virus continues to spread. However, Frieden believes the outbreak can be contained, the AP reported.
"Ebola doesn't spread by mysterious means, we know how it spreads," he said. "So we have the means to stop it from spreading, but it requires tremendous attention to every detail."
Liberia — which has the most Ebola cases and deaths — has taken some of the most severe actions to contain the virus, including declaring a state of emergency, sealing off an entire slum neighborhood in the capital Monrovia, and requiring all top government officials to remain in the country or return home from trips, the AP reported.
Nigeria has also reported Ebola cases, but authorities there are confident that they can halt the spread of the virus.
The Ebola outbreak in West Africa has sickened 2,615 people and killed 1,427 of them, according to the World Health Organization. The 240 health care workers who have become infected — half of whom have died — is an unprecedented number, according to the agency.
WHO has said the high rate of Ebola infections among health care workers is due to an inadequate number of staff to treat the large number of patients, as well as a shortage, and improper use, of protective gear, the AP reported.
​​