Health Highlights: Aug 3, 2015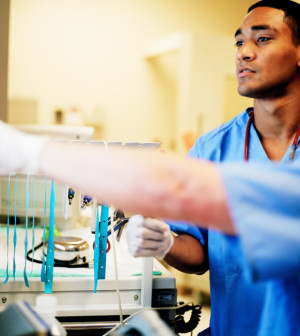 Here are some of the latest health and medical news developments, compiled by the editors of HealthDay:
NYC Legionnaires' Disease Outbreak Claims 4th Victim
New numbers released Saturday by the New York City Department of Health and Mental Hygiene show that the continuing outbreak of Legionnaires' disease has now claimed a fourth life, with 65 people now infected.
City health officials note, however, that 20 people have been successfully treated for the respiratory ailment, USA Today reported.
The illness is typically spread when people breathe in vapor or mist from a contaminated plumbing system, and USA Today says that five buildings — including Lincoln Hospital, Concourse plaza and the Opera House Hotel — have tested positive for the bacteria.
All of the five affected sites are attempting to rid the buildings of the contamination, and are also required to give the city plans detailing how they would prevent future outbreaks.
​​