Health Highlights: Aug 5, 2015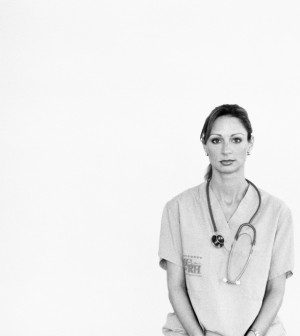 Here are some of the latest health and medical news developments, compiled by the editors of HealthDay:
Large Decrease in New Ebola Cases: WHO
The number of new Ebola cases in Sierra Leone and Guinea fell to its lowest number in more than a year last week, and no new cases were reported in Liberia, the World Health Organization said Tuesday.
"That progress is real," Dr. Bruce Aylward, an assistant director general of the WHO, said at a news conference in Geneva, The New York Times reported.
The epidemic of the deadly disease in West Africa could be over by the end of the year, according to Aylward. "We can get there," he said.
However, Aylward added that additional flare-ups of the disease are likely before the end of the outbreak, which has killed more than 11,000 people since it began in late 2013, The Times reported.
—–
More than 380 People in 26 States Ill from Tainted Cilantro: U.S. Officials
A stomach illness linked to Mexican cilantro contaminated by human waste has been diagnosed in more than 380 people in 26 states, according to the U.S. government.
The outbreak of the intestinal infection cyclosporiasis that appears to have started after May 1 is being investigated by the Centers for Disease Control and the Food and Drug Administration, the Associated Press reported.
The infection causes diarrhea, nausea and fatigue that can last for weeks to month if untreated.
The contamination on the Mexican cilantro may be the result of "contact with the parasite shed from the intestinal tract of humans" in growing fields, contaminated water, or during processing and packaging, the FDA said.
The agency said preliminary findings suggest that cases of infection among people in Texas and Wisconsin can be linked to cilantro from the state of Puebla, Mexico, the AP reported.
Cilantro from Puebla was linked to outbreaks of the stomach illness in the U.S. in 2012, 2013 and 2014, according to the FDA.
—–
New Medical Scope Safety Steps Announced by FDA
Extra cleaning measures for specialized medical scopes that have been linked to bacterial infection outbreaks across the United States have been released by the Food and Drug Administration.
The devices are called duodenoscopes and are used to diagnose and treat blockages of the bile and pancreatic ducts. The scopes consist of flexible tube that is inserted into the digestive tract.
The added steps include sterilizing the scopes with toxic gas to kill bacteria, but the FDA said that even after the new measures, "the risk of infection transmission cannot be completely eliminated," the Associated Press reported.
FDA officials also acknowledged that not all hospitals have the staff, expertise or resources to implement the new safety measures, but said the scopes should remain available because they benefit "appropriately selected patients."
Duodenoscopes are used in about half-million procedures per year in the U.S., the AP reported.
​​