Health Highlights: Dec. 3, 2014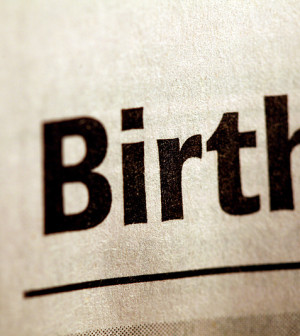 Here are some of the latest health and medical news developments, compiled by the editors of HealthDay:
NBC's Dr. Nancy Snyderman Apologizes for Breaking Ebola Quarantine
The chief medical editor of NBC News has apologized for violating her voluntary Ebola self-quarantine.
Dr. Nancy Snyderman expressed her regrets during an interview on NBC's "Today" show on Wednesday.
"I'm very sorry for not only scaring my community and the country, but adding to the confusion of terms that I think came as fast and furious as the news about Ebola did," Snyderman said in her first appearance since she broke her self-imposed 21-day quarantine.
Snyderman traveled to Liberia in October to report on the Ebola outbreak. A photojournalist working with her team contracted the deadly virus, and Snyderman agreed to the voluntary self-isolation before she returned to the United States.
But after returning home, Snyderman and her crew were seen getting takeout food from a New Jersey restaurant, which led state officials to make her quarantine mandatory.
"I wear two hats — I have my doctor hat and I have my journalist hat, and when the science and the messaging sometimes collide, and you leave the optics, in this case a hot zone and come back to the United States, good people can make mistakes," Snyderman said.
"I stepped outside the boundaries of what I promised to do and what the public expected of me, and for that I'm sorry," she added.
——
Preventable Hospital Patient Problems Decline: U.S. Report
Preventable problems such as infections, bed sores, and medication errors fell 17 percent at U.S. hospitals from 2010 to 2013, according to a federal government report.
The report said the 1.3 million fewer problems during that time saved the lives of about 50,000 patients and about $12 billion in health care costs, the Associated Press reported.
Factors that may have contributed to the decrease include public reporting of errors and financial penalties implemented under the Affordable Care Act, according to the report.
"Today's results are welcome news for patients and their families," Health and Human Services Secretary Sylvia Burwell said in a statement. "These data represent significant progress in improving the quality of care that patients receive while spending our health care dollars more wisely."
Much more needs to be done to improve health care quality and to determine the types of patient safety measures that are most effective in hospitals, according to Dr. Peter Angood, of the American Association for Physician Leadership.
The report said these preventable problems still affect one in 10 hospital patients, said Angood, who was not involved with the federal report.
"A 10 percent significant error rate that creates harm, disability and possible death is way too high in American health care," he told the AP.
The problems examined in the report included surgical site infections, bloodstream infections, catheter-associated urinary tract infections, bed sores, and medication errors. Most of the overall decline in these problems came from a drop in medication errors and bed sores.
​​