Health Highlights: Jan. 21, 2015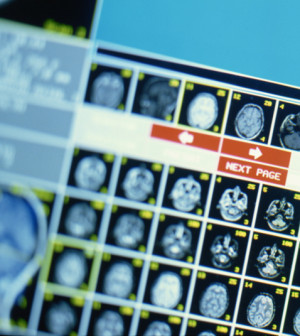 Here are some of the latest health and medical news developments, compiled by the editors of HealthDay:
Only 1 in 4 Diners Use Calorie Info on Menus: Study
Only 1 in 4 customers at chain restaurants in Seattle used calorie information on menus when deciding what to eat, and about 4 in 10 didn't even notice the information, a new study says.
Those figures were collected about two years after Seattle launched an experiment to provide restaurant goers with calorie information and, despite what those findings may suggest, it did have an impact, the Los Angeles Times reported.
In the months before calorie posting began in mid-2008, only 8 percent of chain restaurant customers said they considered calorie content when placing their orders, and only 18.6 percent said they even saw calorie counts on menus and serving boards.
Those percentages tripled to 24.8 percent and 59.4 percent, respectively, by December 2010, the Times reported.
The study in the American Journal of Public Health provides insight into the effectiveness of calorie posting, which is now required by federal law at most chain restaurants and eateries nationwide, the Times reported.
In Seattle, calorie information on menus was more likely to be taken into account by white, affluent and better educated people than by those from racial/ethnic minorities, those with low incomes, and those with a high school education or less.
Women and married or "partnered" people were also more likely to take calorie information into account when ordering food, the Times reported.
—–
Right-to-Die Legislation to be Introduced by California Lawmakers
Right-to-die legislation for California is expected to be proposed Wednesday by a group of politicians.
Three Democratic lawmakers plan to appear with the family of Brittany Maynard, a 29-year-old California woman who had brain cancer and moved to Oregon in order to legally end her life, the Associated Press reported.
Their proposed legislation would permit doctors to prescribe life-ending drugs. Patients would have to be mentally competent, have less than six months to live, and have to take the life-ending drugs without help from a doctor.
"Why should someone who willingly wants to avail themselves of this option have to go to another state? It just adds to the suffering and challenge at an already difficult time," Democratic state Sen. Bill Monning said Tuesday, the AP reported.
The right-to-die proposal from Monning and his colleagues is similar to the law approved in Oregon voters in 1994. Since then, 752 people in Oregon have ended their lives through the law, according to state statistics.
Right-to-die legislation was also approved by voters in Washington, while aid in dying in Montana and New Mexico has essentially been legalized by court decisions. In 2013, Vermont legislators became the first lawmakers to allow dying people to end their lives, the AP reported.
Similar right-to-die proposals have been defeated in Connecticut, Massachusetts and New Jersey, while right-to-die legislation was defeated in California in 2007, partly due to opposition from medical groups.
The California Medical Association has long opposed "physician assisted suicide because it is fundamentally incompatible with the physician's role as a healer," Molly Weedn, a spokeswoman for the group, told the AP. The group will review the new proposal before taking a position, she added.
The right-to-die advocacy group Compassion & Choices hopes the extensive media attention given to Maynard's case will boost support for the California proposal. The group is also considering putting the issue to California voters in 2016.
​​