Health Highlights: July 30, 2015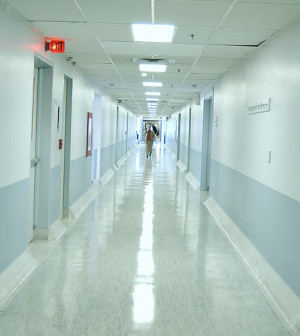 Here are some of the latest health and medical news developments, compiled by the editors of HealthDay:
Legionnaire's Disease Outbreak Investigated in New York City: Health Officials
A Legionnaire's disease outbreak in New York City's South Bronx is being investigated by city health officials.
There have been 36 cases reported since July 10, and two deaths in patients with Legionnaire's disease, the New York City Department of Health and Mental Hygiene said. Water from cooling towers and other potential sources of the outbreak are being tested.
Anyone with symptoms such as fever, cough, chills and muscle aches should seek immediate medical attention, health officials advised. Other symptoms of Legionnaire's disease include headache, fatigue, loss of appetite, confusion and diarrhea.
Symptoms typically appear two to 10 days after significant exposure to Legionella bacteria, which causes the disease.
"We are concerned about this unusual increase in Legionnaire's disease cases in the South Bronx," Health Commissioner Dr. Mary Bassett said in a city news release. "We are conducting a swift investigation to determine the source of the outbreak and prevent future cases. I urge anyone with symptoms to seek medical attention right away."
Potential sources of the bacteria that causes Legionnaire's disease include hot tubs, humidifiers, whirlpool spas, hot water tanks, cooling towers and evaporative condensers of large air conditioning systems. The disease cannot be spread from person to person.
People at high risk for the illness include middle-aged and older adults (especially smokers), those with chronic lung disease or weakened immune systems, and those who take medicines that weaken their immune system.
​​