Health Highlights: Nov. 25, 2014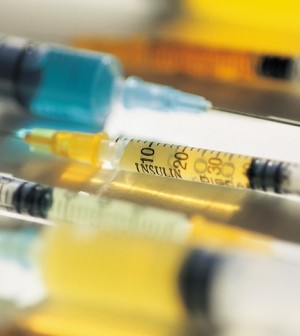 Here are some of the latest health and medical news developments, compiled by the editors of HealthDay:
Phoenix VA Medical Center Director Fired
The director of the Phoenix VA Medical Center was fired Monday due to long patient wait times and attempts to cover up the problem.
Sharon Helman was placed on administrative leave six months ago after it was discovered that hospital workers had altered patient wait lists to conceal long delays many veterans faced before they saw a doctor, The New York Times reported.
On Monday, the Department of Veterans Affairs said it had "formally removed" Helman because "allegations of lack of oversight and other misconduct were substantiated," in an investigation by the department's inspector general.
Those shortcomings run "counter to our mission of serving veterans, and VA will not tolerate it," VA Secretary Robert McDonald said in a statement.
A new interim director has been appointed at the Phoenix VA Medical Center. A lawyer for Helman declined to comment, The Times reported.
—–
Regenerative Medicine Pioneer Being Investigated
A leader in the field of regenerative medicine is under investigation after complaints that he did not get ethical approvals for experimental surgeries and misled medical journals about the success of the procedures.
Dr. Paolo Macchiarini removed diseased or damaged windpipes from patients and implanted plastic replacements treated with stem cells and drugs to promote the growth of new tissue, The New York Times reported.
The operations were performed on three patients at Karolinska University Hospital in Stockholm, Sweden. The Karolinska Institute has asked an independent expert to investigate the complaints against Macchiarini.
Four doctors who were involved in the treatment and care of the patients filed the complaints last month.
"Since the accusations against Dr. Macchiarini are serious and detailed, I considered that they should be thoroughly investigated," said Anders Hamsten, vice chancellor of the institute, The Times reported.
He expects to have the investigator's findings by mid-January.
The accusations against him are unfounded and he is confident he will be cleared, Macchiarini said.
"We have never ever manipulated data," and complied with all medical ethics regulations and laws, Macchiarini told The Times.
​​