Health Highlights: Sept. 2, 2014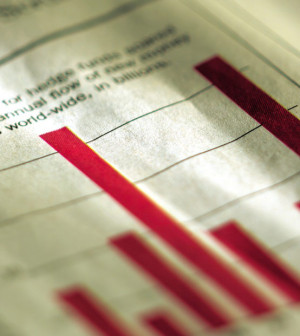 Here are some of the latest health and medical news developments, compiled by the editors of HealthDay:
First Human Tests of Ebola Vaccine Begin This Week
The first human tests of an experimental Ebola vaccine are scheduled to begin this week, the U.S. National Institutes of Health says.
The vaccine, which the NIH is developing with drug company GlaxoSmithKline, has "performed extremely well" in primates, but has not yet been tested in people, NIH Director Dr. Anthony Fauci said in a statement, ABC News reported.
The phase 1 clinical trial with 20 people, ages 18 to 50 will begin this week at the NIH Clinical Center in Bethesda, Md., and is meant to determine if the vaccine is safe and whether it triggers an immune response that would protect against Ebola. The participants will not be infected with Ebola.
Ebola vaccine trials will also begin this month in England, Gambia and Mali, GlaxoSmithKline said.
Since March, an Ebola outbreak in Africa has killed 1,552 people, according to the World Health Organization. It predicts that the deadly virus could infect 20,000 people in the next six months, ABC News reported.
The vaccine is different than the experimental Ebola drug ZMapp, which is meant to treat Ebola infection rather than prevent it. The drug was given to two Americans infected with Ebola. Both survived.
—–
'Keeping Fingers Crossed,' Joan Rivers' Daughter Says
There was no new information about Joan Rivers' condition in a statement released Sunday by the comedian's daughter.
"Thank you for your continued love and support," Melissa Rivers said in the statement, CNN reported. "We are keeping our fingers crossed."
Rivers, 81, was rushed to Mount Sinai Hospital in New York City Thursday after she stopped breathing during throat surgery at a Manhattan medical clinic. It's believed she suffered cardiac and respiratory arrest during the procedure.
Paramedics took the comedian to the hospital, which listed her in critical condition. In her first statement released late Thursday, Melissa Rivers said her mother was "resting comfortably," CNN reported.
Her next statement was released Friday, but provided little information about her mother's situation. "Her condition remains serious, but she is receiving the best treatment and care possible. We ask that you continue to keep her in your thoughts as we pray for her recovery."
​​