Health Highlights: Sept. 4, 2014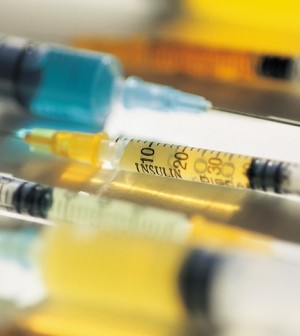 Here are some of the latest health and medical news developments, compiled by the editors of HealthDay:
U.S. Will Have Larger Health Care Spending Increases in Coming Years: Report
After a few years of slower growth, the pace of health care spending in the United States will speed up again in coming years, according to a federal government report.
Health care spending rose less than 4 percent a year for five straight years, through 2013. The report from the Office of the Actuary says that spending will rise an average of 6 percent a year from 2015 to 2023, the Associated Press reported.
Factors contributing to the higher increases in health care spending include an improving economy, an aging population, and more people with health insurance.
The report said that spending on health care will account for 19.3 percent of the U.S. economy in 2023, compared with 17.2 percent in 2012, according to the AP.
"The period in which health care has accounted for a stable share of economic output is expected to end in 2014, primarily because of the (health care law's) coverage expansions," the government report said.
It noted that about 9 million uninsured people signed up for coverage this year, and another 8 million will be added next year. A larger number of insured people leads to greater demand for, and more spending on, health care services, the AP reported.
While there will be larger yearly increases in health care spending, it will not reach the inflation rates of 7 percent or more a year seen in the 1980s and 1990s, according to the authors of the report published online in the journal Health Affairs.
Between 2016 and 2023, Medicare and Medicaid will see average annual spending increases of 7.3 percent and 6.8 percent, respectively. The federal, state, and local government share of health care spending will increase from 44 percent in 2012 to 48 percent in 2023, while the share covered by businesses will fall from 21 percent to 19 percent, the AP reported.
—–
Little Evidence of Testosterone Drugs' Benefits or Risks: FDA
There is little evidence that testosterone drugs are either beneficial or pose serious health risks to men, the U.S. Food and Drug Administration says in a review posted online Wednesday.
Millions of American men take the drugs, which come in various forms, including pills, patches and gels. Companies claim their products help counter low testosterone, which they link to fatigue, low libido and weight gain, the Associated Press reported.
However, the FDA review says the "the need to replace testosterone in these older men remains debatable."
There is a natural decline in testosterone levels after age 40, but it's not clear that this decrease actually results in aging-related issues such as loss of muscle and lower energy levels, the AP reported.
The FDA review was released in advance of a public meeting to discuss the benefits and risks of treatments to boost men's testosterone levels. The meeting, scheduled for Sept. 17, was announced after two federal government-funded studies found connections between testosterone treatment and heart problems in men.
Testosterone injections were first approved in the 1950s for men with abnormally low testosterone levels caused by injury or illness. However, recent marketing campaigns tout the benefits of testosterone therapy for otherwise healthy men with lower-than-normal testosterone levels, the AP reported.
The use of testosterone drugs in these men is "controversial" and "there are no reliable data on the benefit in such a population," according to the FDA review.
That's why it asked an panel of outside experts to decide whether the prescribing information on testosterone drugs should be changed to focus on a smaller group of patients.
The committee will also assess two recent studies that found higher rates of heart problems in men taking testosterone drugs. One study found that older men taking the drugs had a 30 percent higher risk of stroke, heart attack and death, while the other study concluded that testosterone therapy doubled the risk of heart attack in men 65 and older with an existing heart condition, the AP reported.
However, the FDA review noted that two other studies linked testosterone with longevity.
The expert panel will be asked whether drug companies should be required to do long-term follow-up studies to assess whether testosterone drugs increase heart risks, the AP reported.
—–
Perdue Halts Antibiotic Use in Hatcheries
One of the largest poultry producers in the United States announced Wednesday that it was stopping the routine use of antibiotics in it hatcheries.
It's the latest step taken by Perdue over more than a decade to deal with concerns about antibiotic use. The widespread use of antibiotics in poultry and other animals raised for human consumption has been linked to increased antibiotic resistance in people.
"The hatchery was the last step we recently accomplished," company chairman Jim Perdue told The New York Times.
"We've gotten calls from different groups watching our products and asking questions about our use of antibiotics, and we thought, 'Why don't we just talk about it openly instead of just talking to one group?'"
By 2007, Perdue had stopped using human antibiotics in feed to promote growth in its poultry. However, the company will continue to give human antibiotics to poultry flocks as needed to control disease outbreaks, a Perdue official said.
Each year in the U.S., at least two million people develop antibiotic-resistant infections and at least 23,000 die from the, according to U.S. Centers for Disease Control and Prevention. The agency called the use of antibiotics in livestock "unnecessary" and "inappropriate."
The Food and Drug Administration is working on draft regulations to reduce the use of antibiotics in animals raised for human consumption, The Times reported.
Perdue's announcement "is a big step from the public health and consumer perspectives," Gail Hansen, senior officer for the Pew Charitable Trust's campaign on human health and industrial farming, told The Times.
"I would like to think it makes the other poultry companies look at what Perdue is doing and say 'Is this something we can follow?'" Hansen added.
​​