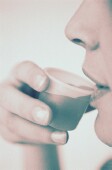 MONDAY, Sept. 21, 2015 (HealthDay News) — Beet juice, with its high concentration of nitrates, may help boost muscle strength among heart patients, a small study has found.
Nitrates are processed into nitric oxide by the body, which helps relax blood vessels and improve metabolism. Dietary nitrate, found in beets and leafy greens like spinach, has been shown to boost muscle performance in elite athletes.
Based on studies of elite athletes, especially cyclists who use beet juice to boost performance, researchers at the Washington University School of Medicine in St. Louis tested the benefits of dietary nitrate among nine people with heart failure, a condition that causes the heart to gradually lose its pumping power.
The patients were given concentrated beet juice. Two hours later, they showed a 13 percent power increase in muscles that extend the knee. The researchers also found the greatest benefit when the muscles performed fast, powerful actions. Longer tests measuring muscle fatigue however, showed no performance improvement, according to the study published recently in Circulation: Heart Failure.
One to two weeks either before or after the nitrate supplement, the same nine patients were given a control drink of beet juice that had the nitrate removed, to serve as a baseline for muscle strength in each individual.
"It's a small study, but we see robust changes in muscle power about two hours after patients drink the beet juice," senior study author Dr. Linda R. Peterson, an associate professor of medicine at Washington University School of Medicine, said in a university news release. "A lot of the activities of daily living are power-based: getting out of a chair, lifting groceries, climbing stairs. And they have a major impact on quality of life. We want to help make people more powerful because power is such an important predictor of how well people do, whether they have heart failure, cancer or other conditions. In general, physically more powerful people live longer."
The researchers estimated the benefits of the beet juice supplement by comparing its effects to the results of an exercise regimen.
"I have compared the beet-juice effect to Popeye eating his spinach," said the study's corresponding author, Andrew R. Coggan, assistant professor of radiology, in the university news release. "The magnitude of this improvement is comparable to that seen in heart failure patients who have done two to three months of resistance training."
The researchers said they plan to also examine the beneficial effects nitrates could have on older people struggling with weakness.
"One problem in aging is the muscles get weaker, slower and less powerful," Coggan said. "Beyond a certain age, people lose about 1 percent per year of their muscle function. If we can boost muscle power like we did in this study, that could provide a significant benefit to older individuals."
More information
The American Heart Association has more on heart-healthy nutrition.
Copyright © 2023 HealthDay. All rights reserved.