Health Tip: Keep Your Bedroom Pleasing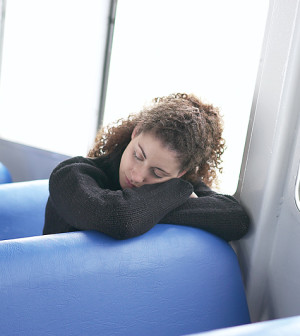 The design and atmosphere of your bedroom can impact the quality of your sleep.
The National Sleep Foundation offers these tips for a sleep-conducive room:
Put some effort into designing your room and keeping it organized. Think of it as a peaceful sanctuary that should feel calming as soon as you enter.
Get rid of piles of papers and other unnecessary items.
Make sure the furniture arrangement is pleasing.
If possible, don't allow computers or a TV in your bedroom.
Choose paint colors, artwork, comforters and other elements in relaxing, soothing colors.
Source: HealthDay
​​