Psychiatric Woes Often Drive Euthanasia Requests in Belgium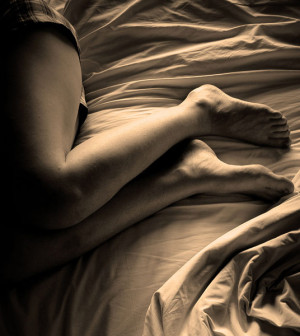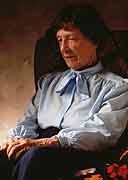 Depression and personality disorders are common reasons why psychiatric patients in Belgium request help to die due to unbearable suffering, a new study found.
Euthanasia has been legal in Belgium since 2002, and involves the use of drugs taken by mouth or given intravenously, the researchers explained.
They reviewed requests for help to die made by mentally ill patients in the Dutch-speaking region of Belgium between 2007 and 2011. They were followed through 2012.
Seventy women and 23 men requested euthanasia due to unbearable suffering from mental illness. They were between the ages of 21 and 80, with an average age of 47, the researchers said. Ninety-one had been referred for counseling. Seventy-three had been deemed medically unfit for work. Fifty nine were living alone, the study reported.
Ninety had more than one mental health disorder. Depression (58 patients) and personality disorder (50 patients) were the most common conditions, researchers said.
Forty-eight of the euthanasia requests were approved. Thirty-five were carried out. Eight of the patients cancelled or delayed euthanasia because they said simply having the option gave them enough peace of mind to continue living, researchers explained.
By the end of 2012, 43 of the patients in the study had died, including six who committed suicide.
Among those whose request for euthanasia was approved, 30 died surrounded by family/friends in a calm and peaceful setting, "which would have been impossible to attain in the case of unassisted traumatic suicide," wrote study author Dr. Lieve Thienpont, from University Hospital, Brussels in Belgium, and colleagues.
The findings were published online July 27 in the journal BMJ Open.
In 2010 and 2011, more than 2,000 people died by euthanasia in Belgium. Less than 10 percent of those deaths were in people who weren't terminally ill. Euthanasia accounted for 1 percent of all deaths in Belgium during those two years, the study revealed.
The researchers noted that there is no agreement about the definition of "unbearable suffering" and that there are no guidelines in Belgium on how best to handle mentally ill patients' requests for euthanasia.
"Taking into account the ongoing fierce ethical debates, it is essential to develop such guidelines, and translate them into clear and detailed protocols that can be applied in practice," they concluded.
More information
To learn more about depression, go to the U.S. National Institute of Mental Health.
Source: HealthDay
​​