Health Highlights: Nov. 3, 2014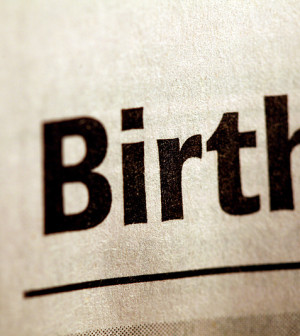 Here are some of the latest health and medical news developments, compiled by the editors of HealthDay:
Brain Cancer Patient Brittany Maynard Ends Her Life
A 29-year-old woman dying of brain cancer took her own life Saturday, following through on a pledge she made about a month ago.
Brittany Maynard ended her life by taking lethal drugs legally available in Oregon under a law that permits terminally ill people to end their lives. Maynard began making headlines about a month ago when she announced that she planned to take her own life before her brain cancer symptoms became too severe, the AP reported.
Maynard had said she planned to die Nov. 1, shortly after her husband's birthday, but had reserved the right to change the date. Maynard and husband Dan Diaz moved to Portland from Northern California in order to take advantage of the Oregon law. She would have turned 30 on Nov. 19.
"She died as she intended — peacefully in her bedroom, in the arms of her loved ones," said Sean Crowley, a spokesman for the advocacy group Compassion & Choices, the AP reported.
Maynard "suffered increasingly frequent and longer seizures, severe head and neck pain, and stroke-like symptoms. As symptoms grew more severe, she chose to abbreviate the dying process by taking the aid-in-dying medication she had received months ago," Crowley said.
The case drew widespread media attention due to the controversial nature of physician-assisted suicide, and Maynard spoke out about the right of terminally ill people to end their lives on their own terms, the AP reported.
When she was diagnosed with brain cancer on New Year's Day this year, Maynard was told she had six months to live. She said her husband and other relatives accepted her decision to end her life.
"I think in the beginning my family members wanted a miracle; they wanted a cure for my cancer," she told the AP. "When we all sat down and looked at the facts, there isn't a single person that loves me that wishes me more pain and more suffering."
Only five U.S. states allow patients to seek aid in ending their lives: Montana, New Mexico, Oregon, Vermont and Washington.
—–
Gates Foundation Boosts Funding of Malaria Research
In an effort to end malaria, the Bill & Melinda Gates Foundation is increasing its malaria budget by 30 percent, to more than $200 million a year.
Researchers don't have all the resources they need to eradicate malaria, according to Bill Gates, who said he wants to end the disease in his lifetime, the Associated Press reported.
Gates, 59, wants to scientists to develop a drug or vaccine that eliminates the malaria parasite in people who carry it without showing symptoms. These "human reservoirs" help spread the deadly disease.
"I really do believe that malaria can be eradicated in my lifetime," said Gates, who spoke Sunday at the annual meeting of the American Society of Tropical Medicine and Hygiene in New Orleans, AP reported.
Malaria kills more than 600,000 people a year in Asia, Africa, Latin America and other parts of the world.
​​